Friends of the Penn-Marydel Poole's Hunting Preserve Weekend
April 5th – 8th, 2018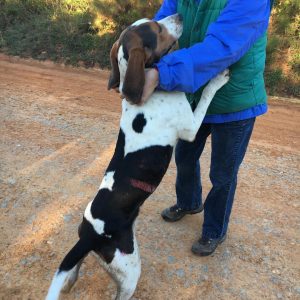 A great weekend of fun, laughter, fish/hound tales, training and a lot of hound music! $30 per person / per day  covers the meals and use of the grounds.
You must be a member of the Friends of the Penn-Marydel to go.
Hounds run 7 am & 7 pm (times subject to change)
Lunch at 12 noon at Poole's Preserve
FPMD meeting and discussion to follow lunch.
You may want to bring snacks, drinks, walking shoes, rain gear, briar pants while in the Preserve.
Book your room before March 5th and ask for the Foxhunters Group/Friends of the Penn-Marydel to ensure you get the discounted rate. $75 plus tax at the Holiday Inn Express and $62 plus tax at the Best Western.  Free Breakfast at both.
Reserve your space by March 30th for your meals with your $60  payment to:
Friends of the Penn-Marydel
c/o Deborah McKechnie, Treasurer
2061 Miller Road
Chester Springs PA 19425
email: deborahmckechnie@me.com
Questions?  Contact FPMD President John Dean  via email: jdeanhuntsman@yahoo.com
The Friends of the PMD hats, decals and vanity plates will be for sale that weekend. Hats and vanity plates are $15 each and the decals are $2.
Poole's Pen address: 1182 Doodlum Road, Jarrett VA 23867