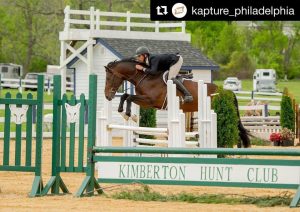 Kimberton Hunt Club 73rd Annual Horse Show
Sunday – April 29th, 2018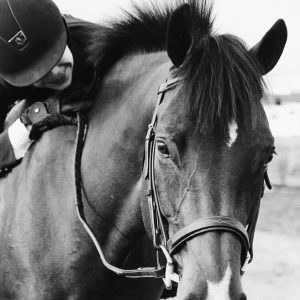 USEF "C" HUNTERS – LEVEL 1 JUMPERS
2017 Kimberton Hunt Club Prize List
2018 Exhibitor Entry & Biosecurity Forms
2018 Schedule of Classes
Have a Signature Jump promoting your Farm, Business or Community Group and want to have it placed in our Hunter or Jumper Ring? Bring it to the showgrounds no later than Saturday morning. Pick it up no later than Monday. In-Kind sponsorship only.
Interested in being a 2018 VENDOR?
Contact Florence Delaney by  email  or phone: 610-256-9241
USEF Entry Agreement/Disclaimer
Pamphlet on Biosecurity at horse shows
Pre-Entries must be received by 6 pm, April 26th.
Enter online at HORSESHOWING.COM
Mail to: Barbara Dunn, 1030 Jaine Lane, Chester Springs PA 19425
Email: Horseshow@kimbertonhunt.org
Fax to: 610-469-6847
NO phone entries!
Trainers/Exhibitors – In addition to your Negative Coggins, it is suggested your completed Health Declaration Form for each horse be presented at the Show Office when you get your number.
Junior Hunter 3'3″ or 3'6″
A/O Hunter 3'3″ or 3'6″
Children's Hunter Pony
$500 Do Trot In Tack Shop LLC Children's Hunter Pony Classic
Children's Hunter Horse
Green Hunter 3′,  3'3″, 3'6″, 3'9″
Adult Amateur Hunter
Young Hunter
$500 Kimberton Handy Hunter
Lead Line & Short/Shortest Stirrup
Pleasure Horse & Pleasure Pony
Pre-Children's Pony & Horse
Pre-Adult Hunter
Hunt Teams
Low Hunters
Opportunity Modified Hunters
Ladies Side Saddle
M&S Pony/Horse/Adult/Low Adult Medals
Itty Bitty Jumper .70m 2.2c, 2.2b
Preliminary Jumper .80m 2.2c, 2.2b
Low Child/Adult Jumper .90m 2.2c, 2.2b
$100 Schooling Jumper 1.0m 2.2c, 2.2b
$100 Child/Adult Jumper 1.0m 2.2c, 2.2b
$100 Open Jumper 1.05m 2.2c
High Child/Adult Jumper 1.10m 2.2c, 2.2b
$250 High Child/Adult Jumper 1.10m 2.2c, 2.2b
$1500 NAL/M&S High Child/Adult Jumper Classic 1.10m 2.2a
USEF / NAL /  PHSA  / CCHSA / ISSO / M&S League / The Jockey Club TIP /FHSS (Jumpers)
USEF competition ID #1690
Regional II Hunters – Level 1 Jumpers
Local Hunters, Young Hunters and Ladies Side Saddle – come get ready for Devon! Our show features a full schedule of Rated & Opportunity classes in Hunters, Pleasure, Ladies Side Saddle & Jumpers
Open to the Public – all pets must be leashed!
Keep up to date with the Horse Show on our : Facebook Event Page
Follow Kimberton Hunt Club on: Instagram
Exhibitors –  2018 sanctioned associations applications below:
Great homemade food – Breakfast/Lunch and the best french fries in Chester County!
Trainer's High Point Award to leading trainer and second place trainer.  Trophies in many divisions. High Point TIP horse in Hunter & Jumper awards.
Enjoy shopping in our Vendor Tent.
The horse show is the hunt club's largest fund-raiser & proceeds directly benefit the hounds. Through this event we are able to keep our membership dues and capping fees low so the sport of fox hunting can be enjoyed by more people.
Save
Save
Save
Save
Save
Save
Save
Save
Save
Save
Save
Save
Save
Save
Save
Save
Save
Save
Save
Save
Save
Save
Save
Save
Save
Save
Save
Save
Save
Save
Save