The Kimberton Hunt Club hosts the largest Penn-MaryDel hound show in the United States. Packs from all over the eastern part of the country convene at the kennels for this event.
Please join us at this years show in September.  All competitors as well as spectators are welcome.
The Friends of the Penn-MaryDel cordially invite you to join them for a "casual" cocktail buffet on the eve of the Hound Show.  As this is a catered event, we MUST receive RSVP's.  Call Debbie McKechnie at 610-827-2233 or Barbara Dunn at 610-469-0227
Or email deborahmckechnie@me.com
If you plan to exhibit,  click here for the Program & Entry Form  Entries may be faxed to 610-469-6847 or emailed to info@kimbertonhunt.org
You may reserve your hotel acommodations at the Comfort Suites under the Kimberton Hound Show group name to receive the special rate. The hotel is located at 700 West Uwchlan Ave, Exton PA.  A complimentary breakfast is included.
Instead of the traditional dinner held after the show, The Friends of the Penn-MaryDel will host a lunch the day of the show. Donations will be accepted to offset expenses incurred for lunch. Cocktails & Hors d'Oeuvres will be served during the Presentation of the Awards at the conclusion of the show.
The Hound Committee
Information on Hound Shows & Puppy Shows can be found here: MFHA Guidebook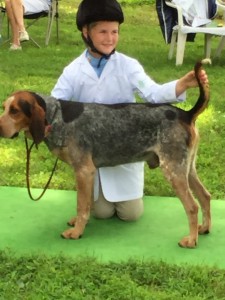 Save