The Kimberton Hunt Club 73rd Annual Horse Show will be held Sunday, April 29th at the Ludwig's Corner Horse Show Grounds.
We provide quality competition for USEF "C" Hunters & Level 1 Jumpers – many area exhibitors use our annual horse show as a warm up for the Devon Horse Show in late May.   The horse show  sees over 130 horses and ponies competing  that hail from Southeastern PA, Maryland & New Jersey.
We distribute over 750 souvenir quality printed prize lists and promote the horse show online and via social media.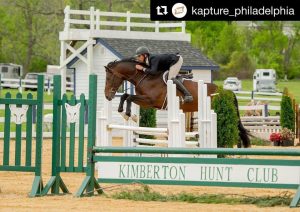 Founded in 1870, Kimberton Hunt is one of the oldest hunt clubs in North America, and, as such, we are proud of our part in Chester County's great equestrian heritage.
Your support of our annual horse show,  which is the hunt club's biggest fundraiser during the year, directly benefits the hounds in the form of feeding, routine care, veterinary & kennel upkeep.
In turn, the hunt club works diligently to help preserve surrounding open space for the enjoyment of both equestrians and the local community.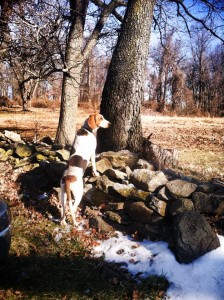 Sponsorship at the Horse Show range from:
Division Level at $125 which includes your listing in the prize list
Fence Level at $450 which includes a half-page ad, 1 banner* display and 3 lunch passes
Blue Ribbon at $1,100 which includes a full-page ad in the prize list, 2 banner* displays, 6 lunch passes and VIP parking.
*banners are to be provided by the sponsor, not to exceed 3'x8′ and must have grommets for hanging along the fence rails at the Main Ring.
Be a Title Sponsor of the prize money in a Hunter or Jumper class or donate a product or service as a Class/Division Winner Award.  Send an email with your interest HERE
Advertising in the prize list runs from:
Business Card $40
Quarter Page $65
Half Page $125
Full Page $225
Full Page Color $425
Click  HERE for more information on Sponsorship & Advertising at the Horse Show
Questions on Sponsorship or Advertising – send an email HERE
The deadline for receipt of payment and advertising/sponsorship materials is Friday, February 16th, 2018.
Are you a local artisan, crafter or sell products that appeal to the local equestrian audience?  We offer Vendors a choice of "bring your own canopy" or select a space in our  Vendor Tent at the horse show!  Find a 2018 Vendor Contract here.
Contact Florence Delaney with Vendor questions by email or phone 610-256-9241
Place your Signature Jump in any of the 3 rings (In-Kind only) or donate an Award  to a Division Champion or High Point winner.
Find more information on our annual Horse Show HERE and on our Facebook Event page
Follow the Hunt Club on Instagram and Facebook